Easter Update 2023 🐇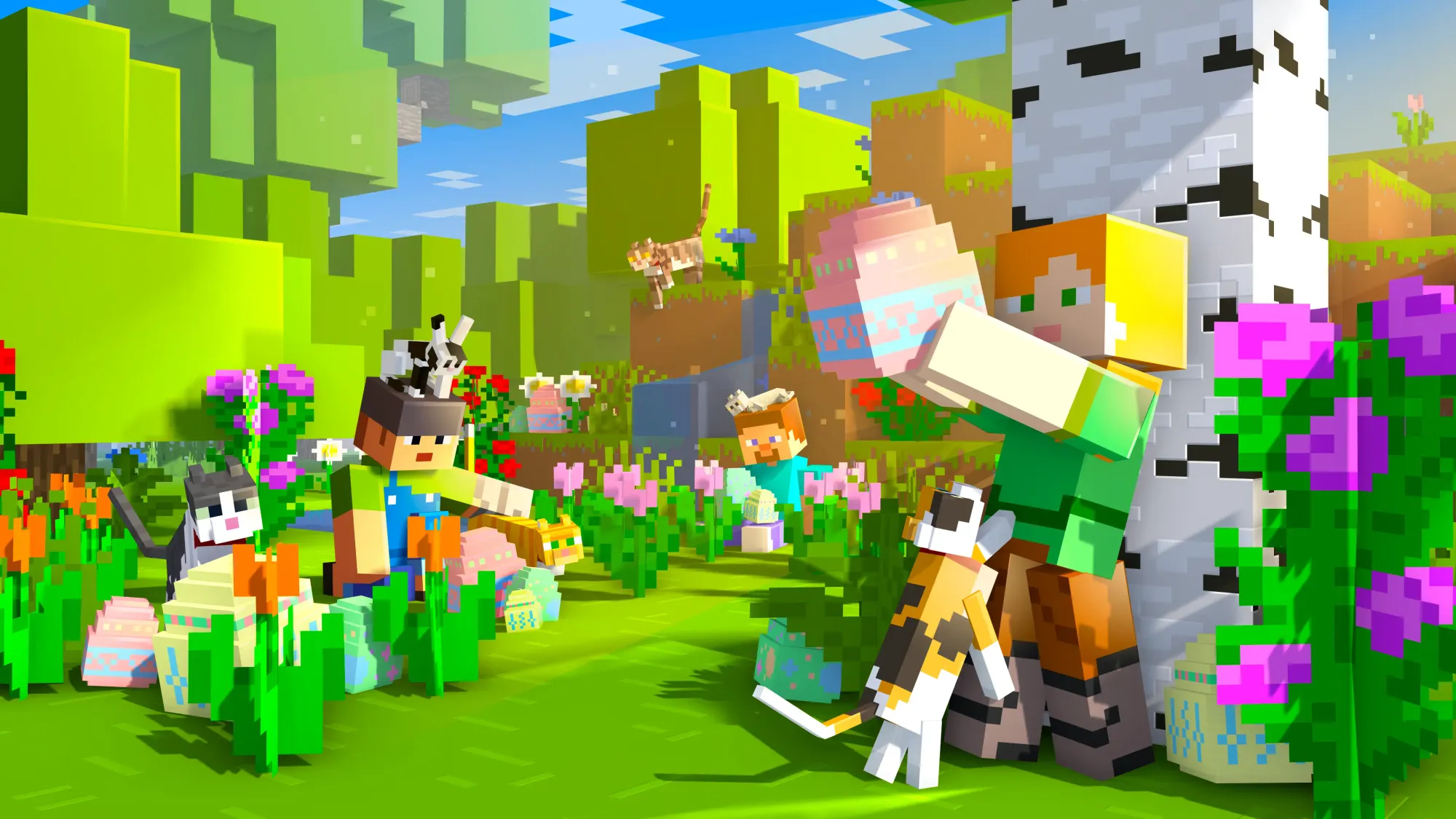 Spring has sprung, and with it comes our Easter-themed update! We're also celebrating our 3 Year Anniversary for CatCraft! We want to thank each and every one of you for being a part of our community and making the past three years unforgettable. To celebrate, we've added some egg-ceptional features and events to the server that we know you'll love!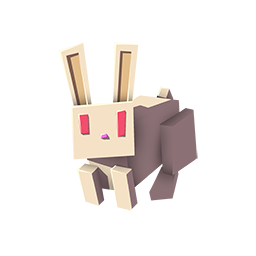 ---
Easter Crate 🐰
Grab a key, roll the dice and try for any of our easter-themed rarities! These item textures were custom designed and come with fun lore!

---
Easter Extravaganza Event 🐇🧺
Prepare for an exciting Easter event on CatCraft this April! Team up with other players to retrieve stolen Easter eggs from the mischievous and agile Easter Bunny and return them to the farmer villager at /spawn.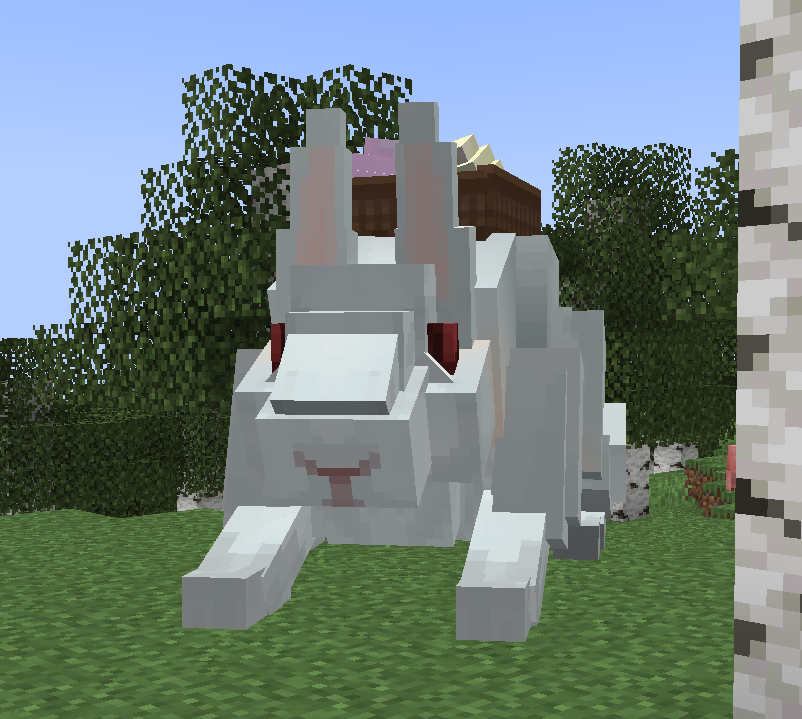 The Giant Bunny will appear at Spawn every five hours, carrying a basket filled with colourful and precious Easter eggs. Players must collaborate to outsmart the Bunny and tackle its challenges head-on to recover these eggs.
Beware, as this devious Bunny has a few clever tricks! When players approach, it will leap into the air, performing slam attacks that send shockwaves to knock players back and execute a swift spin-hip attack, using its powerful hind legs to hurl players away.
Stay alert, strategize, and cooperate with your each other to counter these tricks and outwit the Easter Bunny. Rest assured, the Easter Bunny is a crafty yet resilient mob. Defeating it merely means it acknowledges your perseverance and skill, releasing the eggs without any harm done. The Bunny will then retreat, ready to return later for another round of exciting challenges.
Upon retrieving the stolen Easter eggs, return them to the farmer villager at Spawn, along with netherite tools, and the villager will handsomely reward you some of his egg-cellent items as a token of his appreciation.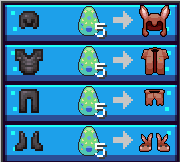 ---
Easter Scavenger Hunt 🥚🔎
Embark on an incredible scavenger hunt adventure on CatCraft this Easter!
Travel to Spawn, Market, and the Cat God Pyramids to find hidden Easter eggs. Each egg contains a riddle or hint leading you to the next one.
Are you ready to accept this egg-citing challenge?
Location: Spawn
Egg 1 - "In the heart of the world where all begin, a clock stands tall, keeping time within. Upon its hand, an egg lies still, awaiting the one with adventurous will."
Egg 2 - "In a place where rule-breakers dwell, confined and trapped in a tiny cell, a hidden egg awaits your gaze, search the corners, be not fazed."
Egg 3 - "By a waterfall's cascading flow, where oak stairs lead to depths below, near the entrance to a mine so vast, an egg resides, awaiting your grasp."
Location: Market
Egg 4 - "In a bustling hub where traders convene, a water fountain's refreshing sheen, amidst the splashes and sparkling spray, an egg resides, for you to take away."
Egg 5 - "In a place of goods and wares, a duck of yellow floats and stares, upon its back an egg's been laid, a treasure trove for you displayed."
Location: CatGod Pyramids
Egg 6 - "Where sands are vast and pyramids stand, an ancient statue guards the land. Beneath the head of a feline divine, an egg awaits for you to find."
Egg 7 - "In a desert where secrets hide, an oasis pool springs to life, surrounded by sand and trees of three, an egg lies waiting, a treasure to see."
🥚
Once you've collected all seven Easter eggs, you'll automatically receive a free prize in your inventory!
---
Trademark Map Art 🎨
Trademark your map art effortlessly by simply hold your map art and typing the command /trademark add to claim ownership. This addition aims to elevate the worth of players' custom map art and prevent others from copying it. Please note, we have implemented a new rule that prohibits re-selling other players map art. (Suggestion 751).
---
🌟 Introducing the Mega Pets Update 🌟
Get ready to unleash your creativity and forge unforgettable bonds with your pixelated companions on the CatCraft server! This update introduces a plethora of new and amazing pets, as well as a suite of unique customisation options for a more personalized in-game experience! 🐶🐱🦊🐴🐰🦜
All the new pets added (click me)
Axolotl, Bee, Dolphin, Donkey, Elder Guardian, Frog, Giant, Glow Squid, Goat, Guardian, Hoglin, Horse, Illusioner, Iron Golem, Magma Cube, Mooshroom, Mule, Panda, Piglin, Piglin Brute, Pufferfish, Ravager, Shulker, Skeleton Horse, Slime, Snow Golem & Snow Man, Spider, Squid, Stray, Strider, Tadpole, TraderLlama, Turtle, Vex, Vindicator, Zoglin, Zombie Horse, Zombie Villager, ZombifiedPiglin
✨ Key Features: ✨
💤 Unique Pet Attributes: Watch in awe as your pets display naturalistic behaviors, such as eating, napping, or holding items in their mouths (Be prepared for some adorable antics from your foxes!)
🔄 Flip Pet: Turn your pets upside down for some whimsical fun.
💫 Glowing: Illuminate your pets with a radiant glow, making them stand out in the crowd.
🐾 Breed & Age Variety: Choose from your favourite pet breeds, variants and age (baby/adult) for the ultimate pet squad.
🔇 Sound Control: Enjoy a personalized auditory experience by toggling pet sounds on or off.
🐕 Sitting/Crouching: Instruct your pets to sit or crouch, making them more interactive and responsive to your commands. (Hot tip: Use the command /pet call to call your pet).
Don't miss out on this extraordinary opportunity to customize and bond with your favourite Minecraft pets like never before!
✅
All pets can be purchased using your diamonds 💎 in your /balance via the /pet buy command.