Easter Update 🐰🥕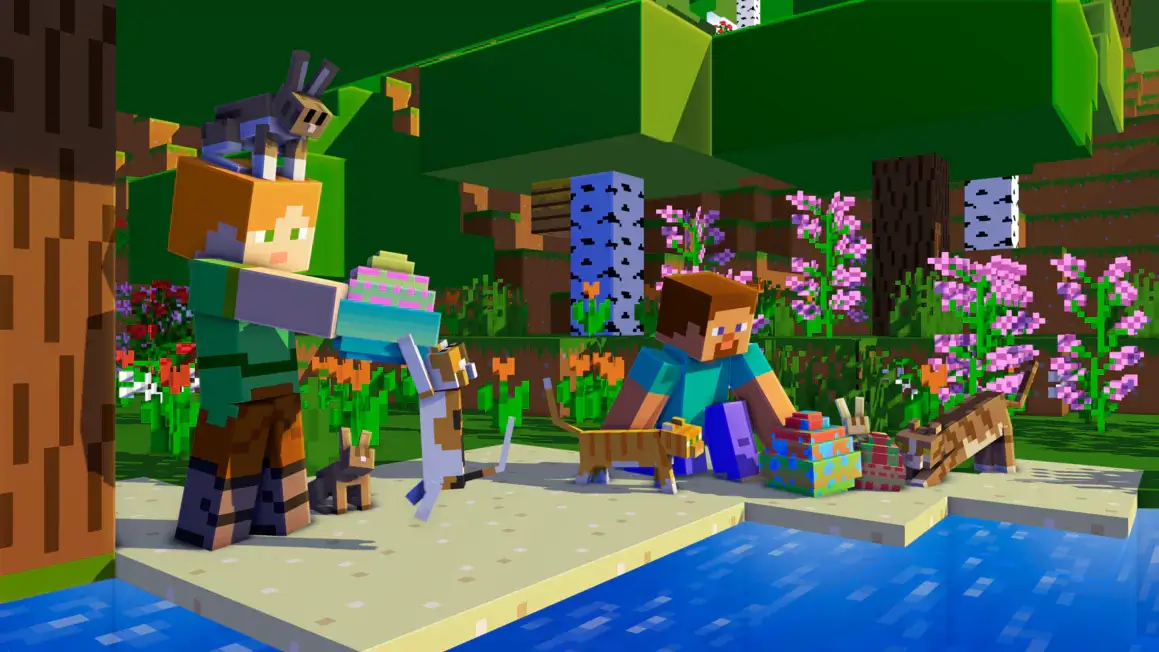 Hello everyone!
Welcome to our annual Easter update on CatCraft!
For this seasonal update, we will be introducing the following new additions!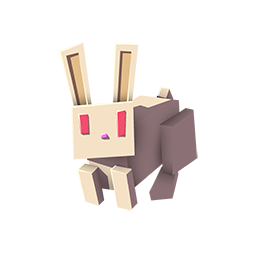 ---
Easter Crate 2022 🐇
Grab a key, roll the dice and try for any of our 26 rare seasonal Easter themed items! These crate textures were designed by a new artist from France, and come with fun lore written up by our talented creative writers!

Items
Carrot's Cutting Edge
The easter bunny strikes back! Using springtime magic, they grew a taproot strong enough slice through anything in its path. This is one vegetable you shouldn't eat!
Buttercup Blade
Is it a flower? A candy? You can have both with this chocolate-coated petal bedecked blade.
Springtime Sabre
With a stamen blade emerging from a blooming flower hilt, this carefully cultivated sword is elegant, understated, and deadly.
Easter Excavator
Deep in the mines of Candyland, sugar gnomes and peep prospectors carry this trusty pickaxe with them wherever they go!
Plastic Egg Pickaxe
Bright, fun, and popular with the kids! This plastic pick is surprisingly sturdy and even has hidden candies inside!
March Hare Mattock
A magical rabbit hiding candies is pretty unbelievable, right? Well, holding this pickaxe fills you with so much whimsy and wonder that it makes you think it might be true!
Egg Shell Shovel
Repurpose all those leftover egg shells! These calcium rich trowels will leave your garden nourished and flourishing!
Garden Shovel
Rusty with a bright red handle, this shovel was made for any kind of excavation or gardening needs.
Tulip Trowel
With a lovely flowerstem handle and curved petal scoop, this springtime shovel is sure to help the flowers bloom!
Baby Chick Hatchet
It's a little known fact, but the word hatchet comes from the fact that when eggs hatch, every chick is armed with one of these tiny little axes. Adorable!
Duckling Divider
Don't worry! No ducklings were harmed in the making of this faux down-feather handle axe.
Bouquet Battleaxe
Built for the romantics! These netherite gilded flowers have been artfully welded together to make the blade of this lovely weapon.
Rain-bow Connection
Plucked from the sky itself! As the lovers, dreamers, and marksmen have discovered, the gentle curve of a rainbow works as an excellent bow.
Strawberry Scythe
Saccharine and scarlet from the spotted fruit-tipped handle to the ba blade, this strawberry scented scythe is just as lethal as it is gorgeous.
Bunny Bonnet
Keep your head warm while looking for eggs! Combining soft rabbit ears and a velvety soft hood, this helmet will keep you cute and comfortable.
Bunny Blouse
A silky, soft, and comfortable pink cotton button-up with a carrot embroidered on the pocket. Guaranteed to make you the cutest bunny on the block!
Bunny Bloomers
Complete with a round cottontail to finish off the look, these soft linen bloomers give you the freedom to hop and jump as much as your heart desires!
Bunny Booties
Delicate digitigrade booties based on the feet of our favorite little lagomorphs.
Farmer's Sunhat
A large and wavy straw hat, designed to keep the sun's rays off you as you work.
Plaid Button-up
A red and white plaid shirt with clear buttons down the middle, well worn and well loved.
Denim Overalls
Worn with the straps tied around the waist, these overalls are incredibly durable, but also allow good mobility.
Work Boots
Scuffed brown leather boots, designated for hard but honest work.
Chocolate Egg Cap
This candy coated chocolate chapeau helps keep you from cracking open your head! Sweet!
Carrot Cake Coveralls
Buttercream frosting? Check. Fondant carrot? Check. Netherite enriched cake chestplate? Triple check!
Marshmallow Peep Pants
With buttery soft kneepads and cushioned fabric, these marshmallow pants feel like a dream!
Jelly Bean Jelly Shoes
In the deepest of easter forges, bunny blacksmiths work to melt down jelly bean ore into these fashionable and sugar sweet kicks!
---
Easter Egg Scavenger Hunt 🥚🧺
Participate in our server-wide Easter Egg hunt, to collect all 50 eggs to redeem for a special prize!
Easter Egg Locations 📍
/Spawn
10 easter eggs near the centre of Spawn
/Mine
10 easter eggs in the Cat Canyon Mines
/CatGod
10 easter eggs hidden inside the pyramid
/Market
5 easter eggs at the spawnpoint of the Market
/Games
5 easter eggs
/Warp netherbiome
10 easter eggs
---
Double Cat Key Drops 🗝️
Cat Keys discovered during your mining expedition for diamonds, gold and emeralds are twice as likely to drop on weekends!
Event starts automatically at 12:00 UTC every Saturday and ends on 12:00 UTC Monday!

⛏️
To learn more about collecting Cat Keys from mining, check out our Mining guide
here
.