Anime Update
Hey everyone!
For this month, we're excited to launch a limited-time Anime-themed update, featuring the following additions:
Anime Crate 🇯🇵
PokéCats Events 💫 - Grind for various Pokéballs by mining to redeem for awesome prizes!
DemonSlayer Event 🔥 - Slay zombies, zombie pigman, skeletons, wither skeletons, slimes and witches to redeem for a selection of twelve katanas!
Nether Reset on ALL Realms
---
🇯🇵 🌟 Anime Crate 🌟🇯🇵
The Anime crate features a selection of rarities inspired from your favourite Anime, including Pokemon, Naruto, JJBA, Hello Kitty, AOT, and many more! There are 26 custom designed items in total with four cosmetic hats, and two ✨ ultra-legendary ✨ items!

Items
Anti Sensei-Knife
With a heavy heart you can take on any friend or foe that stands before you
Divine Axe Rhitta
Forged by the master craftsman of the Giant Clan, this axe captures the sun's heat in tangible form and unleashes incredible power to obliterate any opponent in your path!
PokéCats Sword
Wait, this isn't Hisui! Slash your foes away with this sleek blade, outfitted with a Pokéball hilt.
PokéCats Pickaxe
After years of excavating Pokémon fossils, shards, and evolutionary stones, digging up diamonds is a walk in the PokéPark!
PokéCats Axe
"This tree looks like it can be cut down! Would you like to cut it?" Well, with this axe, you finally can!
PokéCats Shovel
With this shovel, you'll put any Diglett to shame! Whether planting berries or digging up treasures, this shovel is the right tool for the job!
Hello Kitty Pickaxe
You can never have too many friends, and with this pickaxe you will certainly have no shortage of them! Bond your ties with this extra cute hello kitty pickaxe!
Hello Kitty Shovel
Even Hana-Maru would be jealous of these digging skills! "Great things take time" Not this shovel! Dig away in a breeze.
Calcifer's shovel
A new contract has been formed with Calcifer. Now, he helps you terraform entire landscapes with ease!
The Stand Bow
Not even DIO stands a chance against this mighty and bizarre looking bow.
Gon's Fishing Rod
Cast your cares away with this fishing rod, but beware, you never know if - or when - the Master of the Swamp is lurking nearby.
O.D.M. Gear Sword
This gas-powered O.D.M. sword provides the speed and mobility to traverse long distances with ease!
PokéCats Trainer Cap
What is a protagonist without their signature headwear? With this cap straight from the late 90's, now you can win your battles in style!
PokéCats Trainer Jacket
A trendy, comfortable trainers' jacket. It has pockets for all of your many storage needs!
PokéCats Trainer Pants
Simple blue jeans, in a sporty fit and trim. These reliable trousers can withstand a region's worth of wandering!
PokéCats Trainer Shoes
At last, you've gotten the running shoes! Unfortunately, they won't bestow upon you infinite sprint, though…
Zero's Helmet
Plotting something? Equip on this helmet and gain the power to fight against Britannia. Become your own Man Of Miracles.
Red Capsule Jacket
In both Neo-Tokyo and Catcraft, protecting yourself is a must! Whether it be through sick bike slides or high speed chases, this jacket will give you a sixth sense for danger.
Orange Gi Pants
These pants are woven using light canvas and provide optimal flexibility and speed. Now you will look like a true super Saiyan! There is nothing that can stop you now!
Saitama's Red Boots
These boots are deceptively simple looking; in reality, they're the perfect shoes for high speed combat!
Ninja Headband
Standard headwear given out to all Genin and above in any given village. Prove your strength as a ninja!
Luffy's Straw Hat
Wearing this straw hat does not provide super stretchy capabilities!
Totoro Beanie
When it's raining, stay dry with something stronger than a leaf! Keep yourself warm and cozy as you wait for the Catbus with this cute and cuddly beanie.
🗝️ Purchase keys from the server store below!
Check out the ✨ ultra-legendary ✨ O.D.M. Gear Sword inspired from A.O.T!
Note: There is a daily cooldown of 50 uses for the ODM Gear Sword. The grappling effect does not work in the PvP arena.
---
💫 PokéCats Mining Event ⛏️
The PokeCats Mining Event is a limited-time event on all realms to celebrate the Anime update this month. Various Pokéballs can be found by mining the ores mentioned below in the same way as finding cat keys. Additionally, there is a DOUBLE X2 chance of finding all types of Pokéballs during weekends!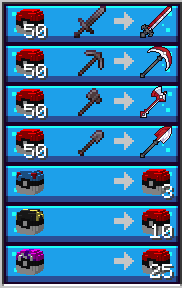 There are four types of Pokéballs to be found. The classic Pokéball, Greatball, Ultraball and Masterball.
Pokéballs can be found by mining: Coal ore, Iron ore, Lapis Lazuli, Copper ore, Gold ore, Nether gold ore, Diamond ore, Emerald ore and Ancient debris.
Greatballs can be found by mining: Coal ore, Iron ore, and Lapis Lazuli.
Ultraballs can be found by mining: Copper ore, Gold ore and Nether gold ore.
Masterballs can be found by mining: Diamond ore and Emerald ore.
Use your grinded Pokéballs to redeem for a selection of exclusive Pokemon inspired tools!
❗
Pokeballs can only be found in the RESOURCE and NETHER worlds!
✨
There is a DOUBLE DROP CHANCE for pokeballs during the weekends! (Same times as Cat Key drops!)
---
🔥 Demon Slayer: Kimetsu No Yaiba Event 🔥
Slay zombies, zombie pigman, skeletons, wither skeletons, slime, and witches to collect monster flesh!
Redeem a stack of monster flesh to obtain all twelve of the sleek Nichirin Katanas!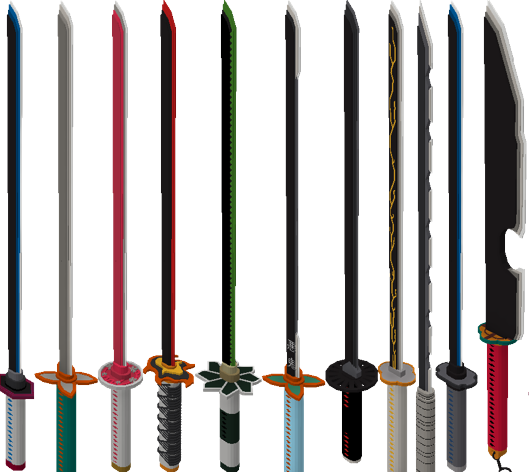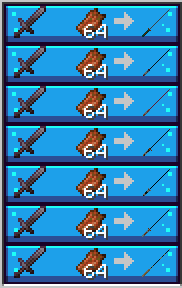 ---
We hope you enjoy this feature-packed Anime themed update!